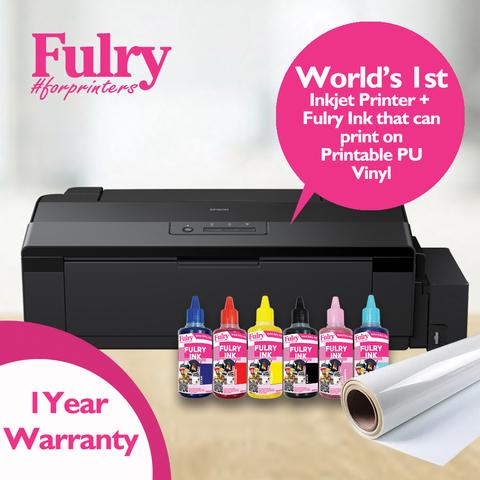 One of the biggest challenges of running a business is the need to advertise consistently. You cannot invest in a one-off advertising strategy. It never works that way. You have to constantly get your business out there. This is so true in the heat press printing business because you need customers coming to your physical store so much.
A great way to promote your heat press printing business is to create promotional products. You can give these products to your clients who then help your advertising efforts simply by using them.
Getting ideas of which promotional products to choose can be a daunting task as well. You have a great list of different products to choose from. Some of these products are heat press material. Others are not. This can make you indecisive.
We have compiled for you our best ideas on the products that can serve your advertising purposes right. You can print any or all of these five products and start using them to promote your business right away.
Showcasing Your Business Properly
The best products for showcasing your business while retaining your customers' love for the item are of course heat press material. They are customized and are really appealing. You can easily create them with heat press machine in Malaysia. A great way to make your business seem branded through these products is to print your business name on them!
T-shirt
T-shirts allow you all the space you need for advertising. You can print your brand name on them along with your logo and any other detail you wish to showcase. They are also durable and stylish and they have the ability to make your customers feel like they belong with your brand. You can use heat transfer vinyl or heat transfer paper to place your design on the shirts.
Mug
Custom mugs are one of the best promotional products you can give to your clients. As they use it in their homes or serve their visitors with it, they advertise you. You can even include your company's websites on the mugs and have these people scribbling it into their note pads over a cup of coffee.
Pens
Printing your brand on pens that you give to clients on occasions is also a great way to advertise your business. The pens cannot be hidden and will have to be taken everywhere which means more people get to know about your business.
Journals
Just like pens, journals are great too because they are usually taken everywhere and they follow their owners to events where your potential clients might be.
Calendars
Calendars would serve as beautiful decorative pieces in your customers' houses and offices. If the calendar is really attractive, visitors will definitely pick it up. It also gives you the space to add virtually everything that you need to go in there.
To enable you design any of these promotional products, you will need the right heat press material which includes heat transfer paper. Once you have designed the products of your choice, your heat press business is ready to launch into its next stage.